Some "sweet" history
Since July 2007, Thierry Mulhaupt follows the same path of perfection, for instance in remaining faithful to the original recipe of the very famous Mandarinettes which delight every gourmet of Colmar ever since their creation in 1952 by Edouard Merklen. Born in the capital of the wines of Alsace, Thierry Mulhaupt uses the delightful creativity that has contributed to build his fame in Strasbourg.
Completely renovated and embedded in a gorgeous "Art Nouveau" building, the luminous shop located "6 place de l'Ecole" endlessly invites you to discover the enchantments of the Pâtisserie Jean.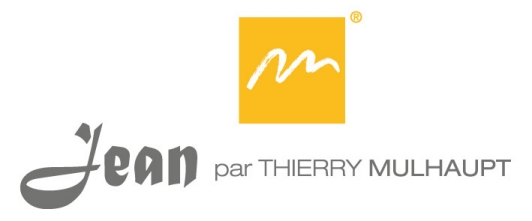 Address
6 Place de l'École
68000 Colmar
Phone: 03 89 41 24 63
Fax: 03 89 24 39 64
Open
Monday 1:30pm thru 6:30pm
Tuesdays to Fridays 9am thru 6:30pm
Saturdays 8:30am thru 6:30
Sundays 9am thru 12pm and 1:30pm thru 6:30pm
Map
Un peu d'histoire gourmande
Depuis juillet 2007, Thierry Mulhaupt s'inscrit dans cette filiation, restant fidèle par exemple à la recette des fameuses Mandarinettes qui font le délice des colmariens depuis leur création en 1938 par Edouard Merklen. Thierry Mulhaupt, natif de la capitale des vins d'Alsace, marque ses réalisations de la gourmande créativité qui fait son succès à Strasbourg.
Refaite à neuf et logée dans une somptueuse bâtisse Art Nouveau qui lui sert d'écrin, la boutique du «6 place de l'École», parée de ses nouveaux atours, d'un cosi petit salon de thé et de quelques tables en terrasse en été, vous invitent à découvrir ou à re-découvrir des pâtisseries de Thierry Mulhaupt qui raviveront vos papilles.